All images by Bryce Julien. Used with permission.
I began analog photography very shortly after I took interest in photography as a hobby. It was a really beneficial way to learn the fundamentals, and depend on my knowledge rather than the "digital safety net." Most of my images were personal snapshots of family and loved ones, it wasn't until I moved to Toronto that I developed a greater interest in street photography.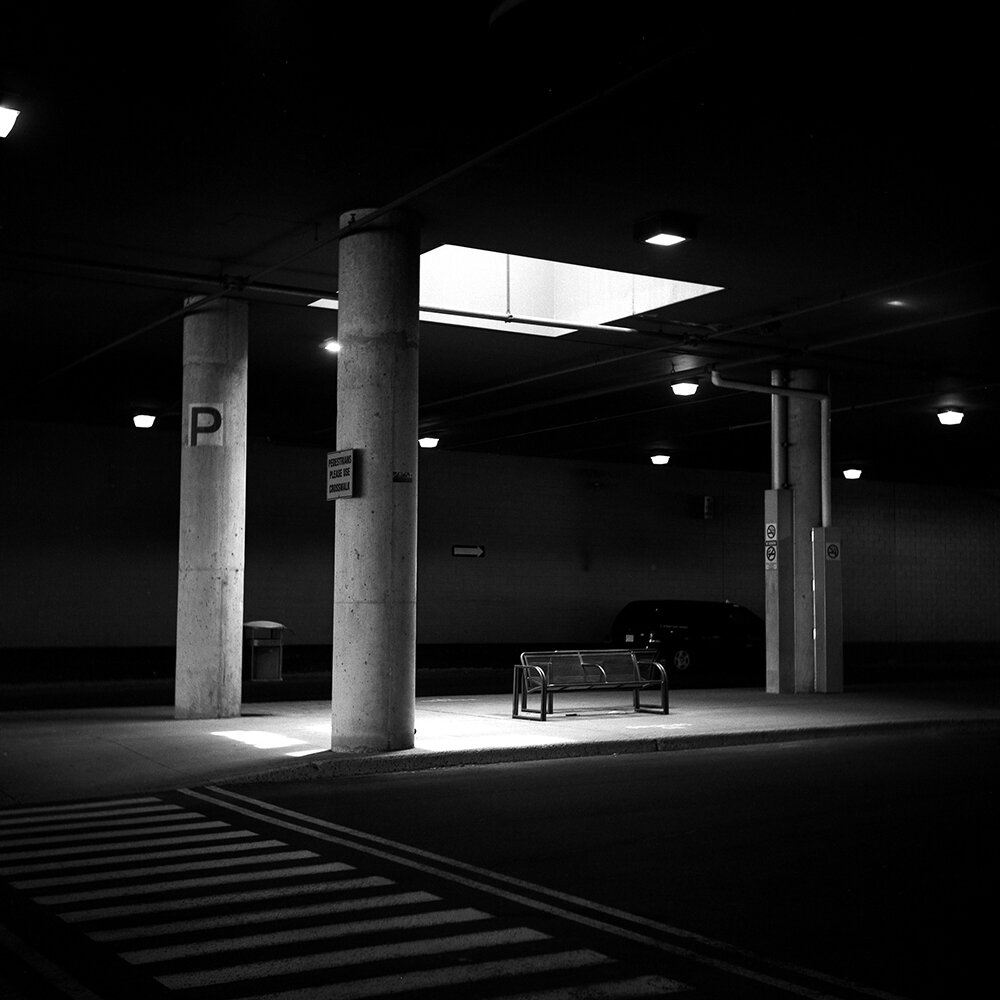 After shooting primarily color film for three years, I began to find myself shooting less and less as I was so concerned with composing based on color. Despite my love for Kodak Ektar and Fuji Provia, I found that the colors could be limiting and hindering to my images at times. I have been shooting primarily B&W for almost two years now and it allows me focus more on the emotion and atmosphere of an image. I personally love rich blacks and bright whites, even if there is a loss of detail. I find that B&W allows me to play more with the abstract and formal elements of the photographic medium. Alongside all this is my interest in the analog process. I enjoy the time spent developing my film, as well as recently learning the analog enlargement printing process. All of these steps one might find cumbersome are steps I feel I have more control over and can add my personal style to.
I feel particularly inspired by my peers, we are always helping each other develop ideas and get them going. My style tends to lean towards that of documentary photography, so I personally find a lot of inspiration in everyday activities. I am currently working on a project documenting my hometown in the year of 2017, as it is a small town that is undergoing quite a large expansion. I would be lying if I didn't mention all of the influence I have from historically significant photographers like, Diane Arbus, Bresson, Brassai, Eggleston, etc. I also find a lot of inspiration in present day photographs, many of which I have connected with or learnt of through social media. People such as Matt Day and Ted Forbes have played a huge roll in my photographic education and day to day motivation; it's truly inspiring watching their YouTube content and seeing the communities they have built.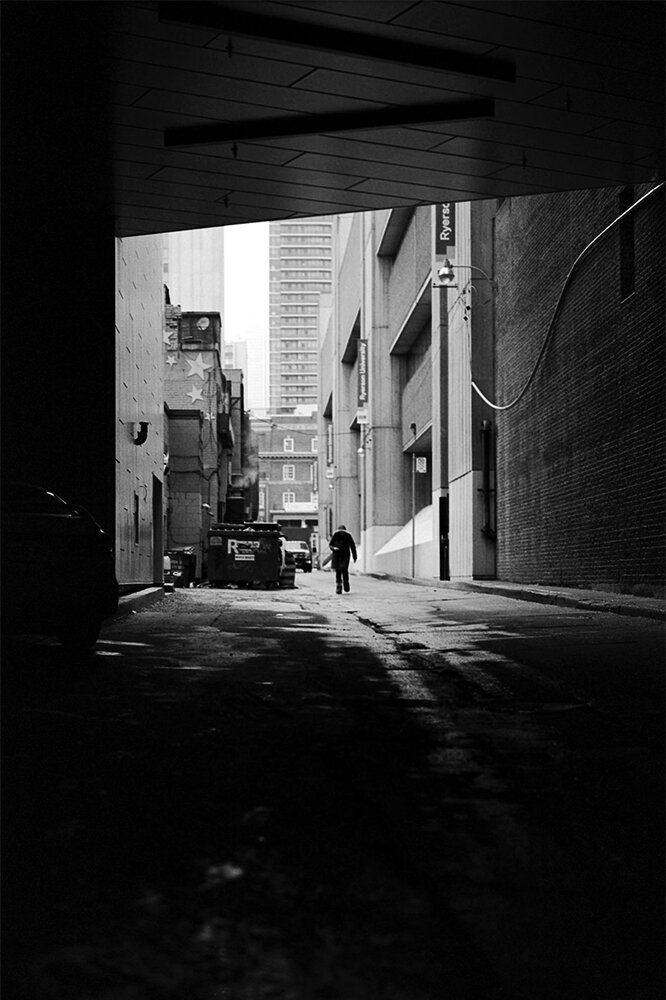 The world we live in is only becoming increasingly more visual; everyone has a camera, everyone is a professional photographer. Black and white is easy to shoot, it's hard to shoot well; without colour you really need to know what you're doing. I truly believe that photographic artists will always support the film industry, we've even seen some new films hit the market recently. I personally don't like to think of myself as a photographer, but more so as an artist; photography is simply me medium. There is such an extensive range of artistic possibilities that black and white photography can provide. It allows the artist to work in the abstract, the nostalgic and also as a physical medium; it is simultaneously historical and contemporary.
I will continue to shoot black and white film til the day I die, it gives me the tool to show others how I see the world around me.
This has been one of our free artist features here at La Noir Image. To get access to our more premium stories, please subscribe.