Last Updated on 01/09/2017 by Chris Gampat
One of the perks of running a large independent photography blog is the fact that I am blessed with the ability to try gear in situations that I may not have ever done before. So earlier last year when Sony brought myself and a number of other journalists to Austin, TX they set us up to be able to play with their new Sony a6500 as a concert was happening. Now, let me frank: Sony did everything that they possibly could to deliver "good lighting" which as you'll find out reading this month's content, isn't the case with most concerts. In fact, it's only ever been the case with one show I've seen, and this is an exception.
Sony stuffed a 24MP APS-C sensor into the a6500, gave it more responsive autofocusing abilities for photojournalists, better video, better high ISO output, and well for a concert photographer that's all you'll really care about. You still get that fantastic and fast ability to be able to transfer an image to your phone or tablet so you can shoot it off to Instagram ASAP, and you still get very good ergonomics for something like this.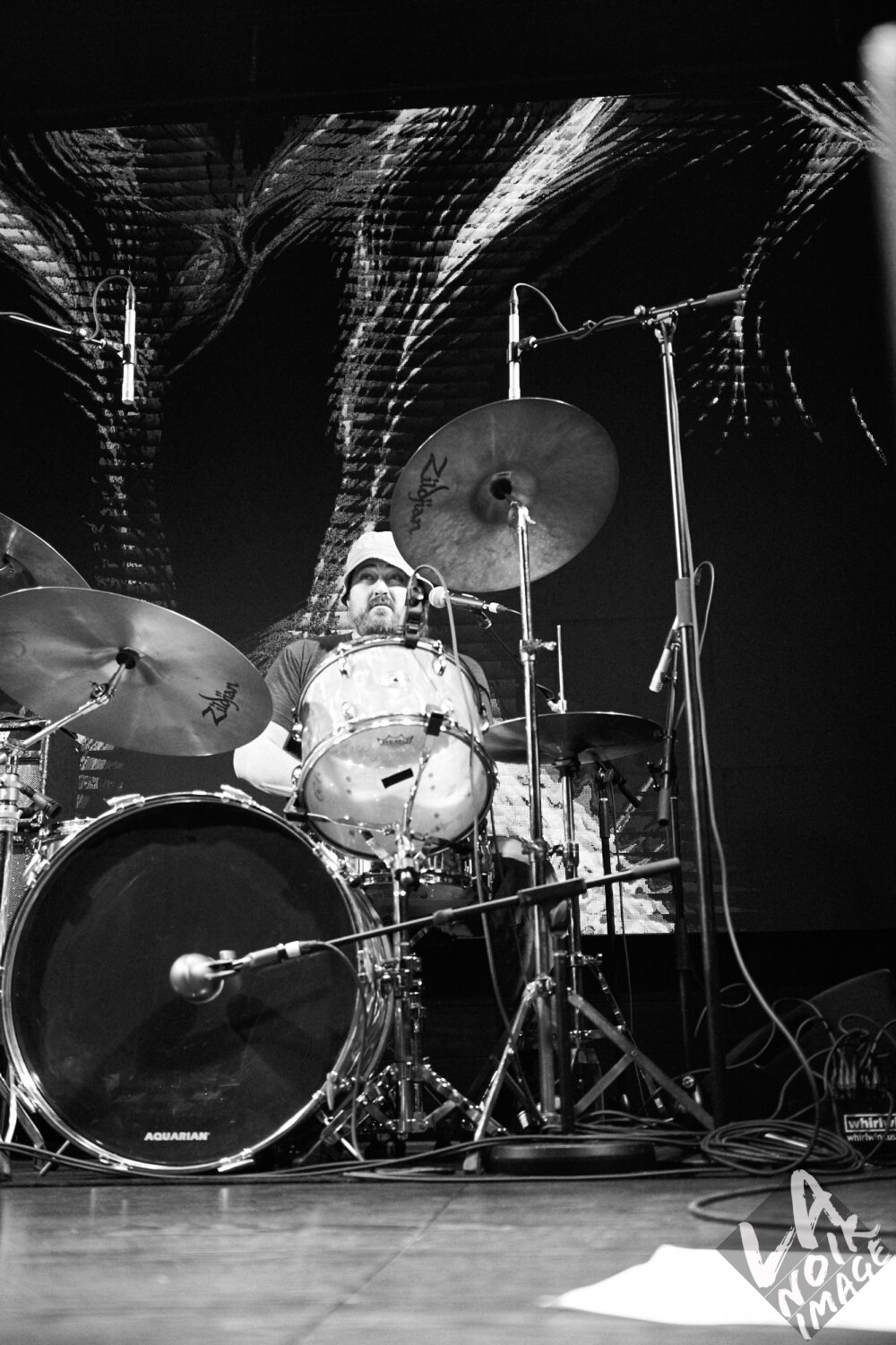 Concerts and the musicians in them run the gamut of personalities: they can be really crazy and all over the place, or they can be pretty stagnant. In this case, the musicians were mostly stagnant. This is much unlike lots of the punk rock, hardcore and metal shows that I remember photographing when I was still cutting my teeth as a young Phoblographer. This time around though, the cameras have better image quality, focusing, and are smaller.
Shooting Methods
Generally speaking for concert photography, I'm always a person that prefers to use the tried and true focus and recompose method. In real life situations, it's simply easier unless you've preset your autofocusing point, chosen a specific composition and are hellbent on getting a great shot with the framing you're working with. There's truthfully nothing wrong with that, but the closer you get to a subject, the more you'll often find that focusing and recomposing works a lot. Photographers have done it for years, and as long as you shift your plane rather than tilt your plane of focus, you should be alright.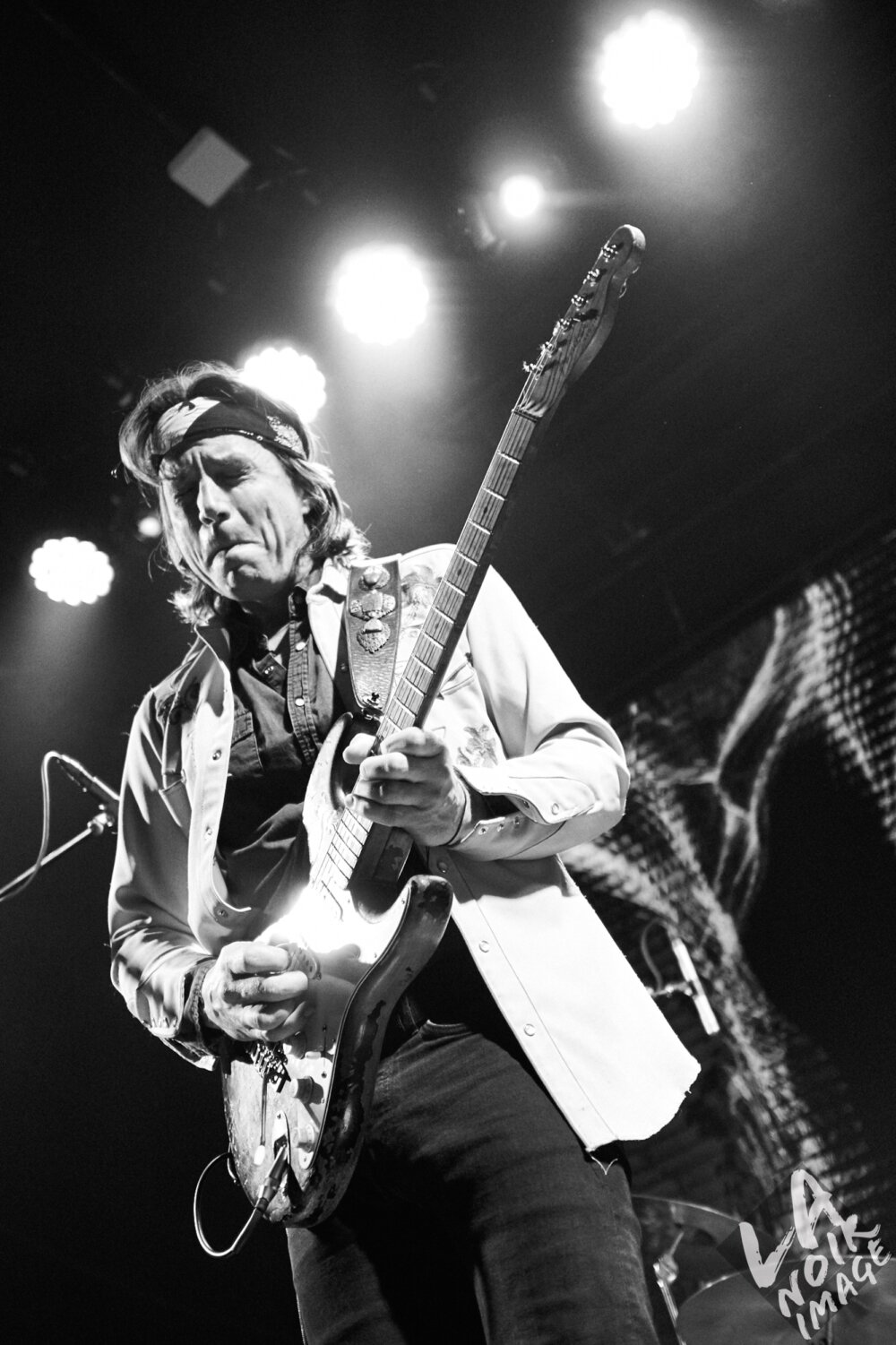 When shooting with Sony's cameras, you'll be pleasantly surprised to know that they've got a black and white creative profile built in. I typically like setting this to high contrast and sharpness. Then when I'm shooting a concert, I like to underexpose just slightly if I can in most situations to be able to  do two things:
Get more details in the highlights
To stop fast moving motion.
Just remember that modern cameras allow you to push files for quite a while, so one or two stops shouldn't be a major issue with black and white photography.
I've shot in pits before, and the "pit" that Sony gave us allowed us to have a whole lot of room. 20 or more journalists were allowed to move freely around with lots of comfortable spaces.
That's weird.
Any time that I've ever been in a pit, everyone has been stacked up on one another. Because I'm short, I'm bound to get a lens or someone else on me trying to use me as a human tripod. But this time around, we were given very free reign. Keep that in mind when and if you ever want to get into shooting concerts.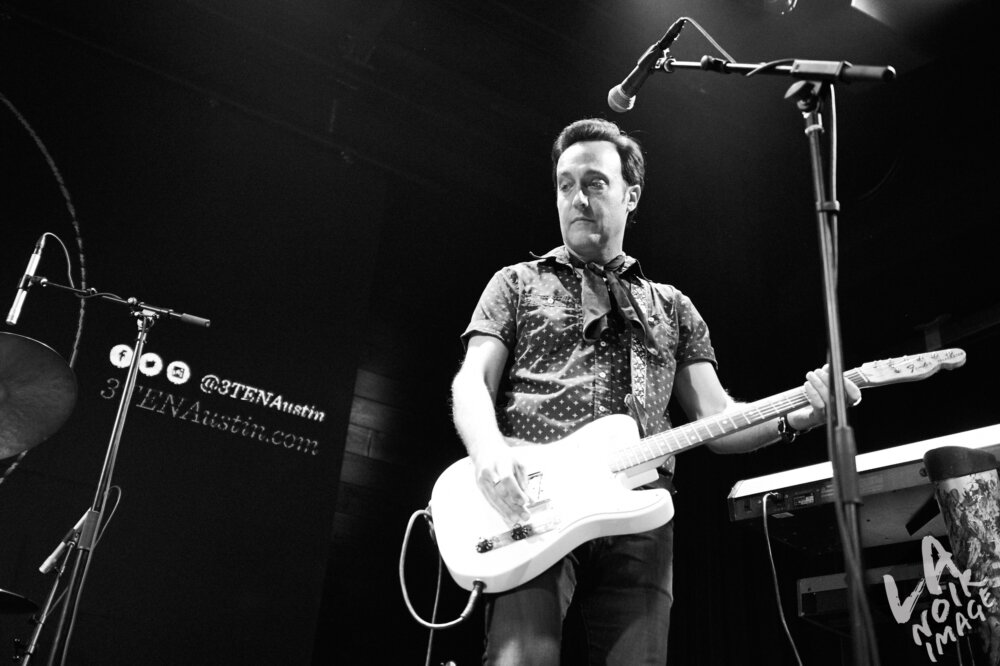 The Sony a6500 in Use for a Concert
Sony's a6500 is more than capable of shooting great photos in a concert setting. But to get the most out of it, you'll want one of the company's faster focusing lenses like their 28mm f2. This lens is small and also very lightweight, so it works very well with the a6500's small camera body. You'll have a field of view a bit longer than 35mm, but it will be workable for the space you're getting when you're up against the stage.
The camera also has tracking autofocus abilities which work out well enough in most cases. If you combine it with face detection, you're bound to get certain hit or miss situations. As musicians move around a stage they go from dark, to light, to red, to blue, or green. These can all throw off a camera's autofocus algorithms. I strongly recommend using either the center focusing point to initially focus and then let the camera track the subject across the frame. This will also help due to the fact that you're going to need to turn off the AF assist beam when photographing the performers.
Image Quality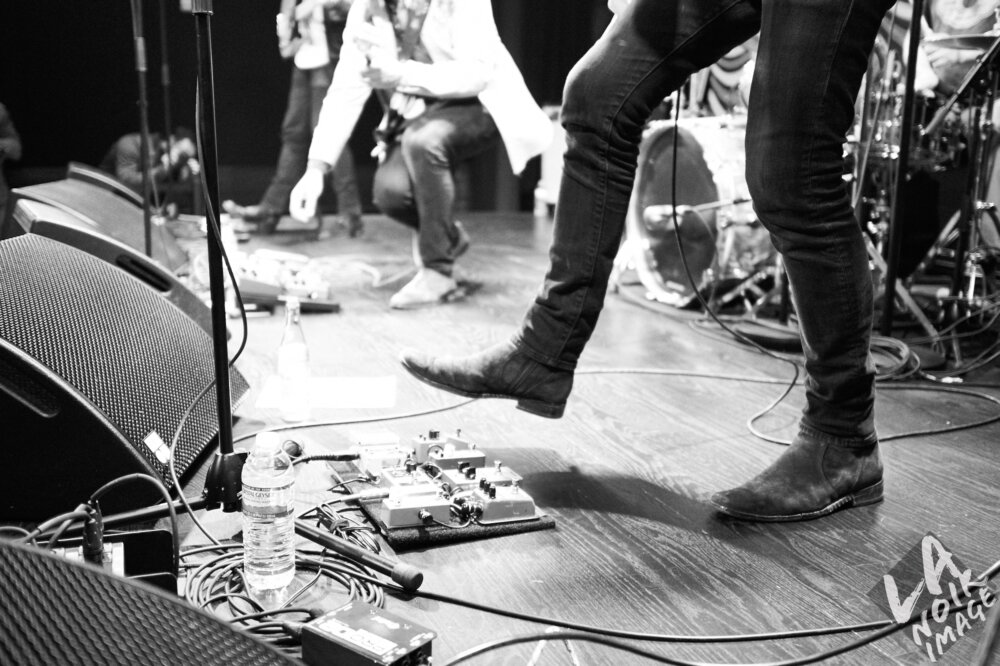 All of my photos were edited in Capture One 10 with the highlights adjusted, a black and white conversion and the exposure changing a bit. Plus, I boosted the clarity a tad. The a6500 does very well at higher ISOs and is able to pull a fair chunk of extra details out of the highlights. Even when pushing the shadows, the camera isn't a drag at all. Then when you get into manipulating certain color levels, you'll see just how much more you'll be able to get from the camera's very good sensor.
What' fascinated me even more is just how good 13×18 prints make when shooting with this camera at ISO 6400. The noise doesn't really look film-like, but it isn't bad at all in the situations where you even see noise.
Overall, the Sony a6500 is a rather decent camera for capturing musicians as they perform. Despite the fact that I feel that any camera can deliver great images, there's still something I personally feel about full frame cameras and their ability to capture scenes at a concert.
But that's very highly personal.