Last Updated on 08/17/2017 by Chris Gampat
The Fujifilm GFX 50s is the apple of many a photographer's eye, as it surely should be. It's one of the first affordable medium format camera systems to hit the market that offers the benefits of a mirrorless camera system with the image quality of that of higher end formats. Of course, the case with medium format cameras is that they've always been very popular in the studio. Part of this traditionally has to do with slow autofocus, thinner depth of field, and the relatively slower lenses in comparison to 35mm small format. Though with Fujifilm's GFX 50s, that seems to be changing.
Editor's Note: All images here were edited with our presets available complimentary to all La Noir Image subscribers.
A New Breed of Medium Format Photography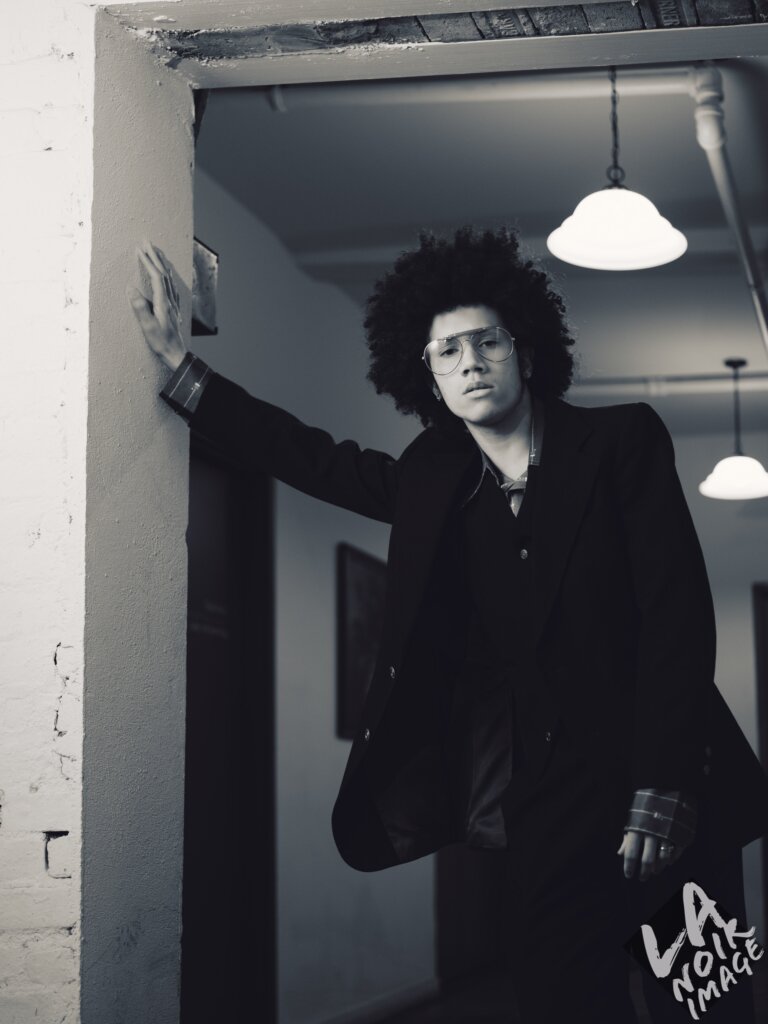 The Fujifilm GFX 50s is a medium format camera in terms of genre, but Fujifilm themselves don't call it medium format. The sensor is smaller than a standard 645 piece of film or sensor; but it arguably performs better than a lot of options out there with the exception of the highest end products in some regards. Fujifilm has been working to not only target the studio portrait demographic, but also the photojournalist/wedding photographer. That type of work was done with medium format back in the film days for sure, but not really a whole lot now. Much of this type of work has been taken over by 35mm full frame cameras.
To appeal to a new breed of photographers, many of whom don't know the first thing about medium format, there is a 50MP sensor at the heart of the Fujifilm GFX 50s. This sensor is larger than a full frame 35mm sensor and when you're comparing specs and numbers, the sensor isn't that much larger. However, when you look at it you notice a bigger difference. The Fujifilm GFX 50S also incorporates weather sealing, pretty darned fast autofocus abilities, a detachable viewfinder, Fujifilm's signature film simulations, and access to some of the newest and sharpest lenses on the market.
Here are the main specs:
51.4MP 43.8 x 32.9mm CMOS Sensor
X-Processor Pro Image Processor
Removable 3.69m-Dot OLED EVF
3.2″ 2.36m-Dot Tilting Touchscreen LCD
117-Point Contrast-Detection AF System
Extended ISO 50-102400, 3 fps Shooting
Full HD 1080p Video Recording at 30 fps
Multi Aspect Ratio Shooting
Film Simulation Modes
Weather-Sealed Magnesium Alloy Body
Just imagine medium format digital Acros…pretty cool, right?
Ease of Use
If you're used to working with the Fujifilm camera system, then this will be pretty straight forward. There are other additions and features that Fujifilm added to the GFX 50s to appeal to those coming from Canon, Nikon, Pentax and even Phase One. For example, you can set the aperture and shutter speed dials to be non-functional and instead work with the exposure dials the camera offers. But otherwise, think of the Fujifilm GFX 50s as a much larger Fujifilm XT2 camera. Fujifilm designed the camera with a wide appeal factor amongst advanced photographers and professional photographers.
With that said, this camera is squarely designed to go up against the likes of the Sony a9, Sony a7r II, Canon 1Dx Mk II, Nikon D5, Pentax 645Z, and in some ways the Nikon D810 and Canon 5Ds. In fact, it's around the size of a DSLR with nowhere near the same weight.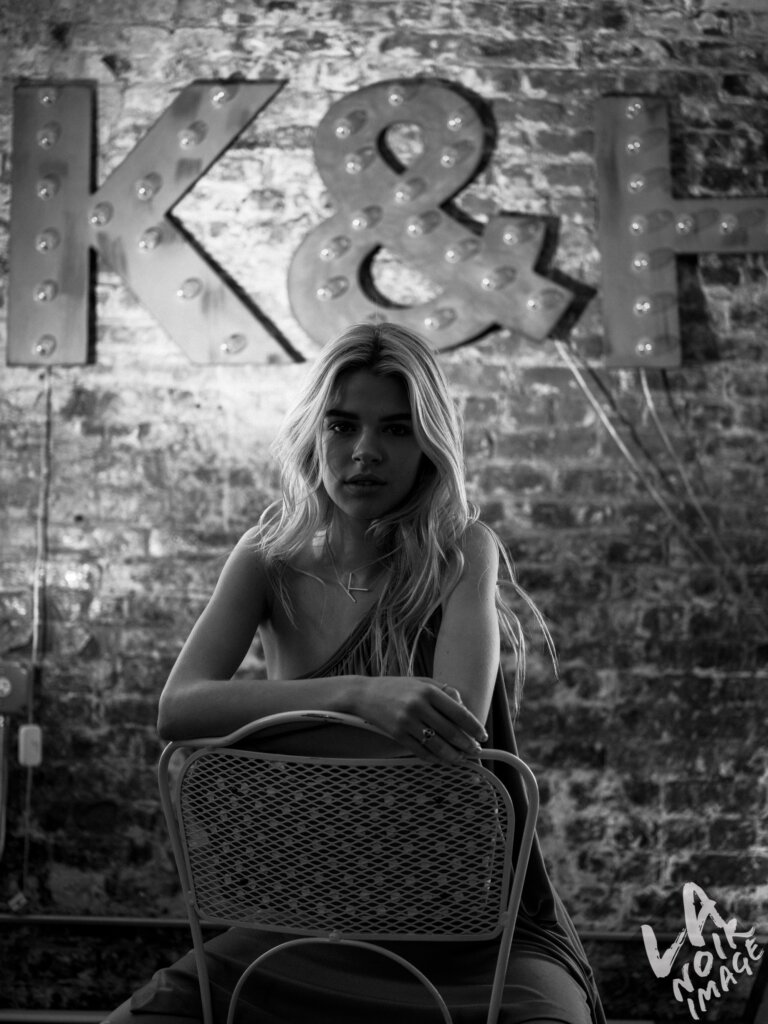 What this translates to in the studio is a simple experience. Most photographers tend to create and set their lighting up beforehand with little to no modification in the exposure settings after the shooting has begun. So you can shoot at 1/125th, f5.6 and ISO 100, lock that in and just keep going. With that statement is perhaps one of my biggest problems with the Fujifilm GFX 50s–1/125th shutter speed shooting abilities. There are many cameras with significantly smaller sensors that can do faster flash sync speeds. 1/125th is fairly awful. The way that you're going to need to offset this is by using a flash or strobe with a fast flash duration. Alternatively you can also use ND filters to cut down on extra ambient light that could be in the scene.
Luckily, the Fujifilm GFX 50s also has a native low ISO setting of ISO 100. If you're shooting indoors or outdoors with cloudy weather, that will surely be fine depending on a number of parameters in the scene.
Fujifilm's own flashes aren't very powerful either, unfortunately. So your best bet is working with some of the newer options from Interfit, Profoto, Elinchrom, Flashpoint, Impact, etc. Sadly, Fujifilm hasn't partnered with Profoto or other manufacturers yet for TTL control and radio capabilities.
Autofocus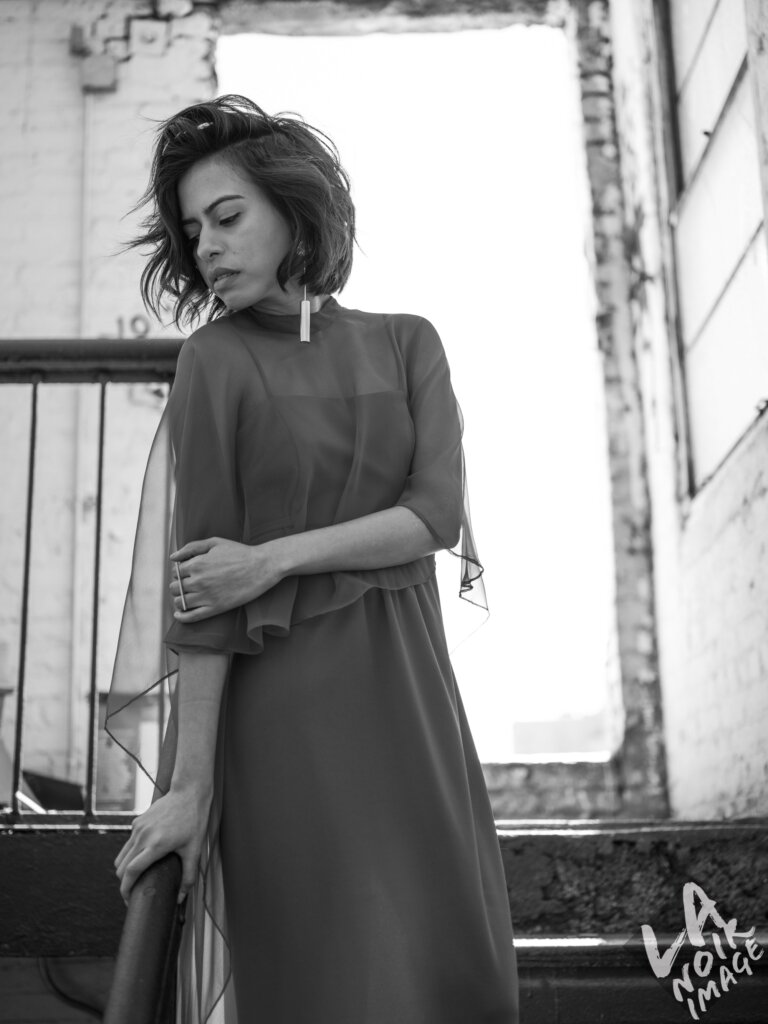 Autofocus on medium format cameras has never been a big selling point with the exception of the Hasselblad True Focus system. With the Fujifilm GFX 50s, you can select one of a number of different focusing points while enabling face detection and eye detection.There's no big need to focus and recompose at all the way you would with film medium format cameras. Instead, just focus and shoot. In lower light situations, the focusing slows down. In cases like that, try using the modelling light from your strobe.
Studio shooting generally doesn't involve a whole lot of movement when it comes to subjects; but when it does you've still got a pretty good medium format autofocus system. You'll probably still want to pre-focus/zone focus using the Peaking function and the digital depth of field focusing abilities offered by the Fujifilm GFX 50s.
With Fujifilm though, I'm sure we can expect all of this to become even better after some firmware updates.
Lenses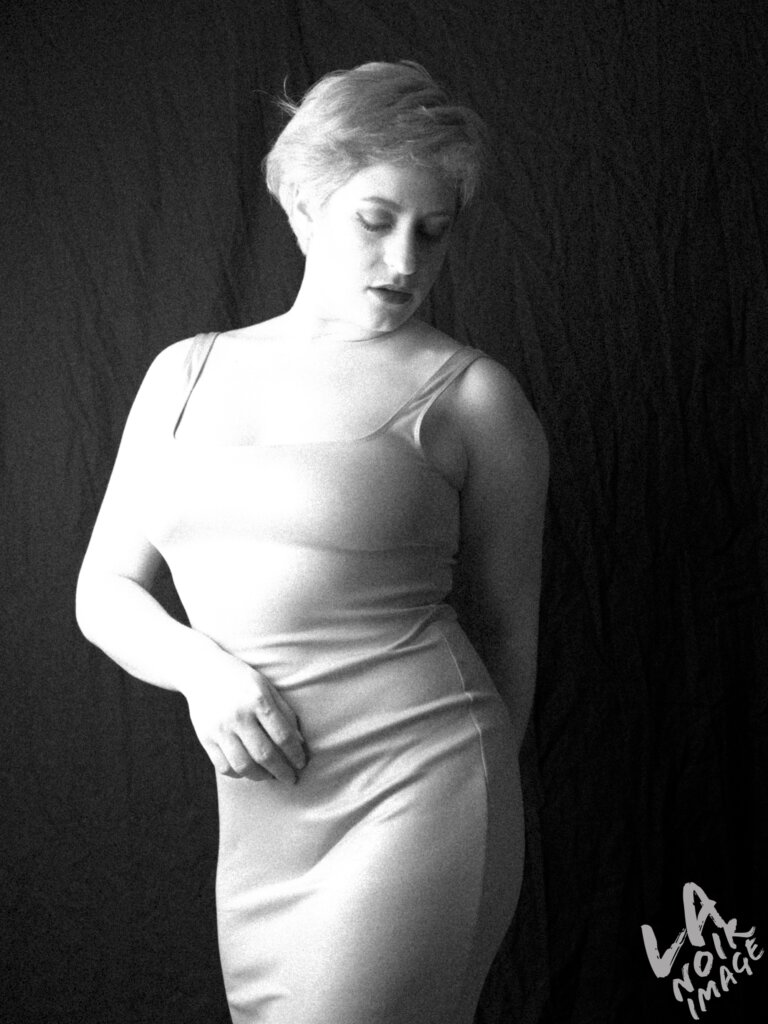 Fujifilm has always had a fantastic lineup of lenses available. They've got some focal lengths that may seem weird to both brand new digital photographers and those familiar with medium format systems. For example, their 63mm f2.8 is a more normal style lens designed to act like your standard 50mm. Their 120mm f4 Macro is more like a 90mm offering which doubles as a fantastic portrait lens. The quality, especially when using flash output is fantastic. The images will be super sharp–and they may even be the sharpest photos on the market. There are other options on the way, but your best bet is typically prime lenses.
If the sensor were an X Trans sensor though, the output would be that much better.
Additionally, Fujifilm will hopefully come out with faster lenses. In the 645 medium format world, the fastest lens available is an 80mm f1.8. If a larger format can get to f1.8 then I see no reason why the GFX format can't get them too in addition fo f1.4 lenses or even f1.2. That would truly take advantage of what a larger sensor can do. In the studio, it would mean that you'll be able to blend more natural lights in with your flash output. This is a popular option when shooting on location actually.
Second Curtain Flash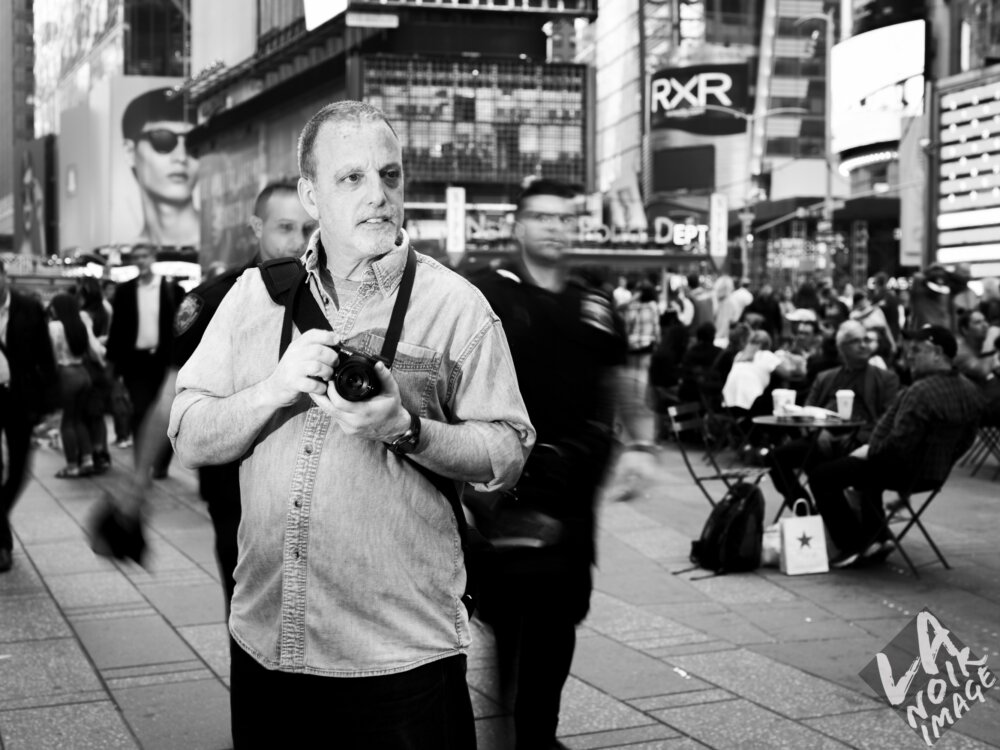 Fujifilm has for years limited the second curtain flash abilities of many of their cameras–only allowing it to happen with their own flashes. With the Fujifilm GFX 50s though you can do it and take more advantage of the slow sync abilities that can stop one section of movement through an entire frame. This is fantastic for location work but best done with an assistant to help you out and get the lighting exactly where you need it.
Second curtain flash, for the uninitiated, uses the flash output to stop one particular section of the photo while showing off a whole lot of light trails in the rest of the image. They're great for fire performers, hula hoopers, sports, or anything else involving movement that needs to be emphasized.
Of course, what would a medium format camera system be if it couldn't do this.