Last Updated on 08/19/2017 by Chris Gampat
All images and words by Oliver Moosus. Used with permission. Be sure to follow him on Instagram too.
My name is Oliver Moosus, I have been involved with photography for 16 years and professionally at it since 2009. I refrained from doing photography professionally for a long time, because seeing fellow photographers in my home country of Estonia I did not want to share their creative struggles and make compromises for monetary gains. However at one point the fever for everything visual made me quit my day job in IT, start from zero (i moved back with my parents at age 23 to cut on expenses) and pick up photography as my only course of action. It has been a rocky road, but i have LOVED every day of it. Whether I have not known where I get money for food for the next day or getting paid a few months salary for one job; i have smiled and been real happy with my choice. I have had a saying for a long time, life is not hard, it is exciting. This is my motto to live by every day. During tougher times I sometimes forget it, but then I remember it and it all becomes a little easier again.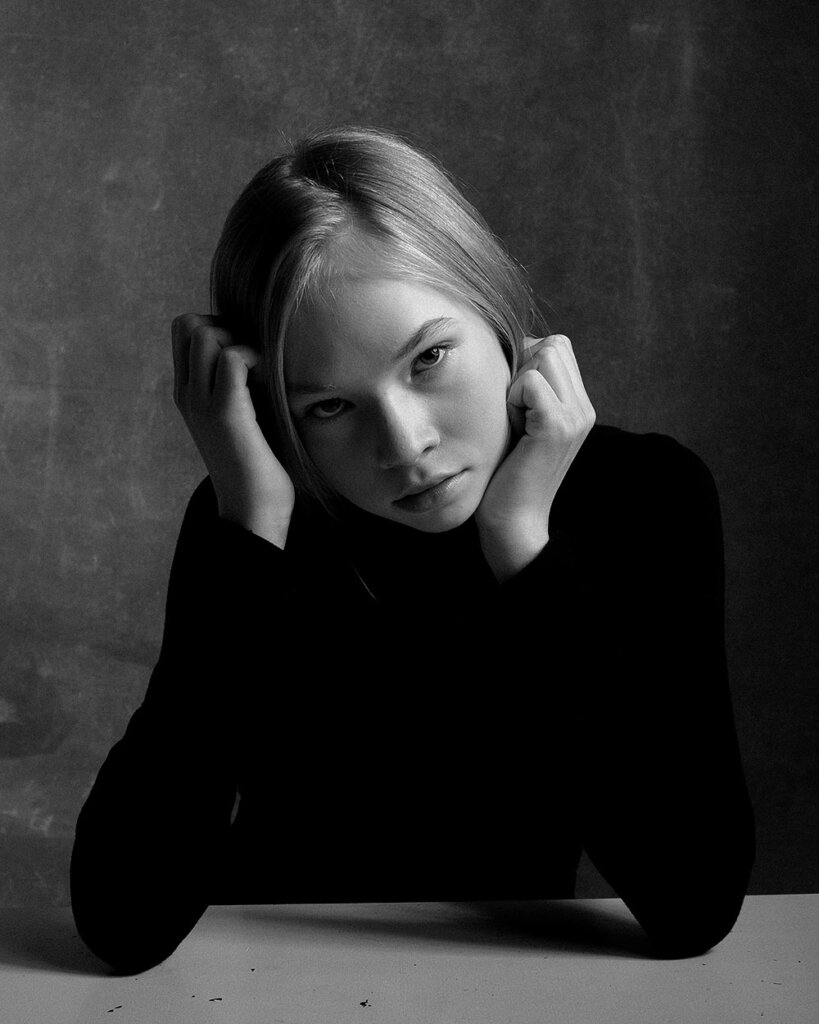 I started out as an assistant to an italian fashion photographer working here. I approached him out of the blue, he said that he is willing to test me, but does not have any jobs coming up in the near months. I kept knocking on his door for two weeks until he said i should appear in his studio the next morning for an editorial shoot. We ended up having a really good friendship and he was fundamental in shaping me as a photographer. I have utmost respect for his effort given, he took time regularly to go over my pictures one by one and gave good critique on each of them. I also got to see big commercial shoots and make new contacts in the world i had no knowledge of. New contacts we're of course made each time with his explicit approval. In these situations it is most important to not act behind the back of the person supporting you. Nowadays I hear many (too many) young photographers disregarding that principle. I can not stress enough the importance of this and respect in general. I worked for him for nearly three years until he moved to London. We still catch up from time to time and even though the friendship is not as frequent because of the distance, we still get along very well and i continue to look up to him.
After he left for London, he suggested based on seeing my development some of his clients to pick me up as his successor and i am happy to say some have. I am very self-critical and because of that I have taken the course of developing myself thoroughly before taking on new challenges. I feel this has worked out well for me, I have a group of loyal customers who have contacted me themselves and we have had good working relationships for not just one project. We have a cosy small growing fashion market here and many brands have not given attention to building a brand yet, that is why i feel the long working relationship is crucial so we can develop together and build a consistent brand season by season.
Why is black and white photography important to you?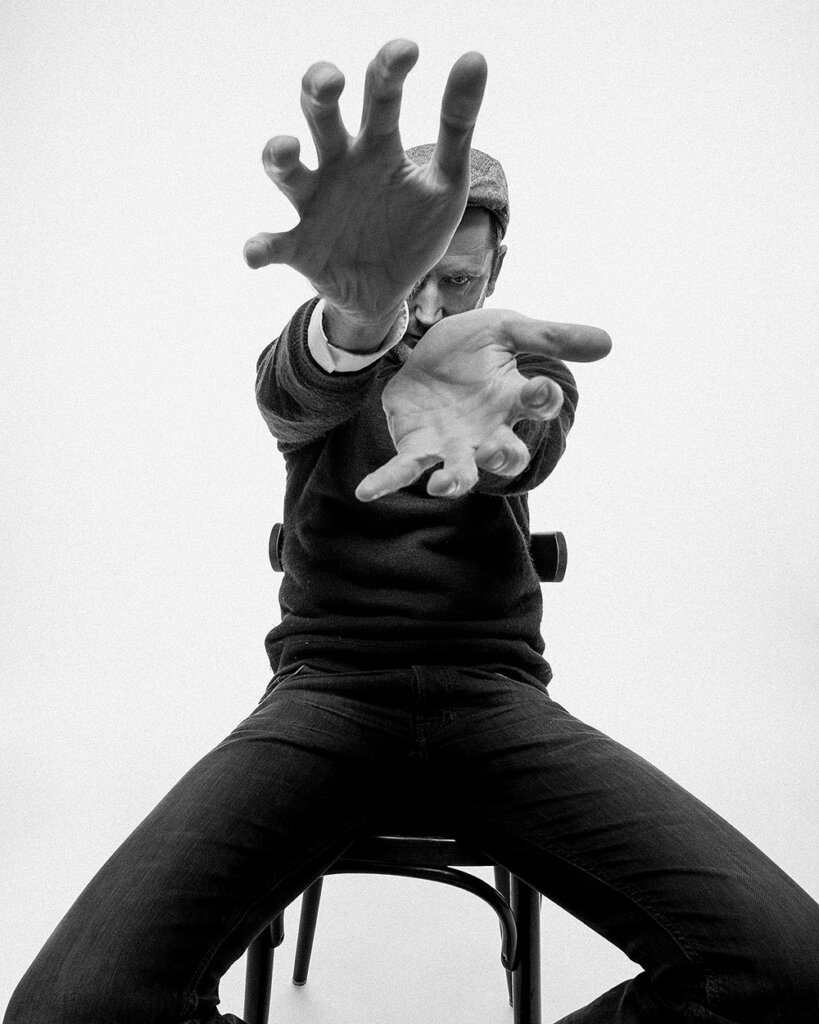 There is little reasonable explanation in my world to the importance of black and white photography per se. Every time I do a shoot i try to think in color, but I find myself finding less life, less emotion, less meaning in the color images. While I love color imagery, some of my favorite photographers are Guy Bourdin and Miles Aldridge who are known for their very color-centric imagery, I feel that medium is more appropriate in the commercial world than the look I am after in my personal work. I feel repeating every other black and white photographer by saying there is less distraction in black and white images, but it is true, I feel it and I see it and i can not deny it. There is a reason everybody who has taken serious effort in black and white has come to that conclusion.
What inspires you to create photographs?
I am continuously fascinated by the diversity available in the human face. Every time i shoot a new person i discover something new about the human appearance and condition. It even occurs when I shoot the same person over again and it happens quite a lot, because I work with model agencies and shoot the same models continuously throughout their career development. It amazes me how I find something new every time, the added years in their eyes, the look they give me containing new life experiences and of course physical appearance. But I have to emphasize that physical appearance is the least interesting of it. Capturing a person's life and personality through a photograph is such a wonderful challenge that will always leave room for progress. I started professional photography in the fashion imagery world, but every time I shoot I let myself drift away from that a little to strip down the physical appearances and concentrate more on the insides of a person.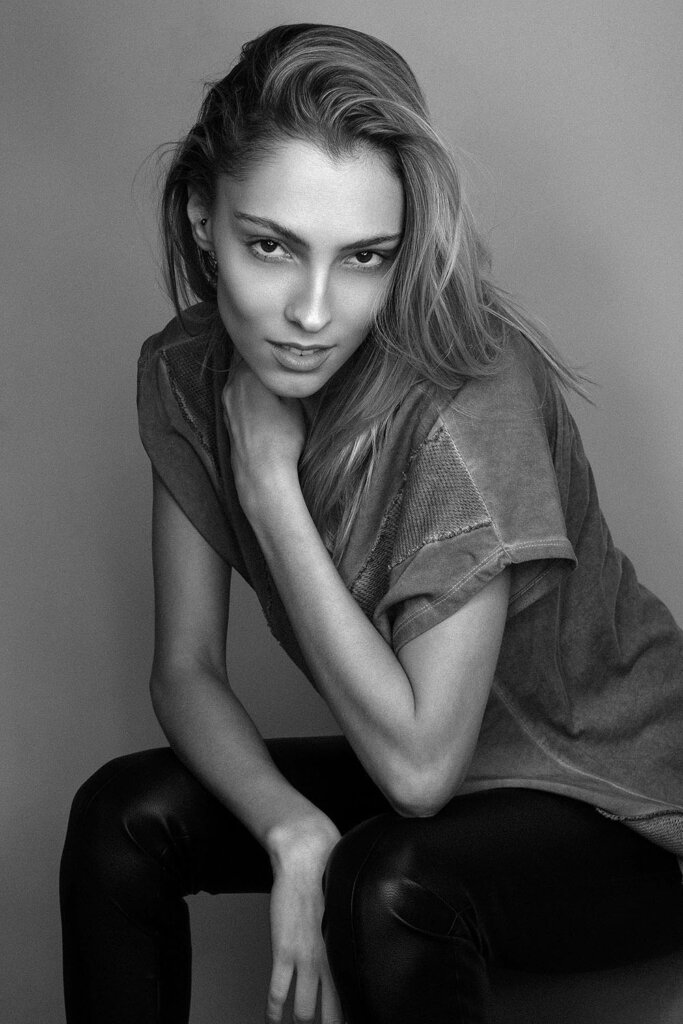 Why is black and white photography so important to our future in the art world?
Photography should not be viewed upon as a representation of truth in my opinion. It is rather a representation of MY truth, different for each creator and viewer. This is ever more true in the modern digital world, but has always been a valid point. I do not feel comfortable retouching my images heavily as to change somebody's appearance completely. I think the required visual can be achieved by good direction and your vision in-camera. Still, a photograph captures only a minuscule slice of time, that fact for me already removes it from reality by a great deal. I feel that if this perception of photography is shattered, only then can it be considered true art; if we are relieved of the notion that photography is showing us reality. One never has the option to look at a single moment as long as through a photograph. Black and white for me allows to further change people's perception even more by removing something from the equation they are so accustomed to, color. It gives the viewer an easier platform to start deciphering the image and gives a head start into not searching for reality in the image, but rather creating or finding their own explanation as to why the image has been taken and put on display. As this is the reason art exists; for the viewer's pleasure and possibility to give the artwork a personal meaning; black and white has a great possibility of making photography more accepted by the art world.
Tell us about your creative vision, your influences, and tell us a bit about the gear that you use.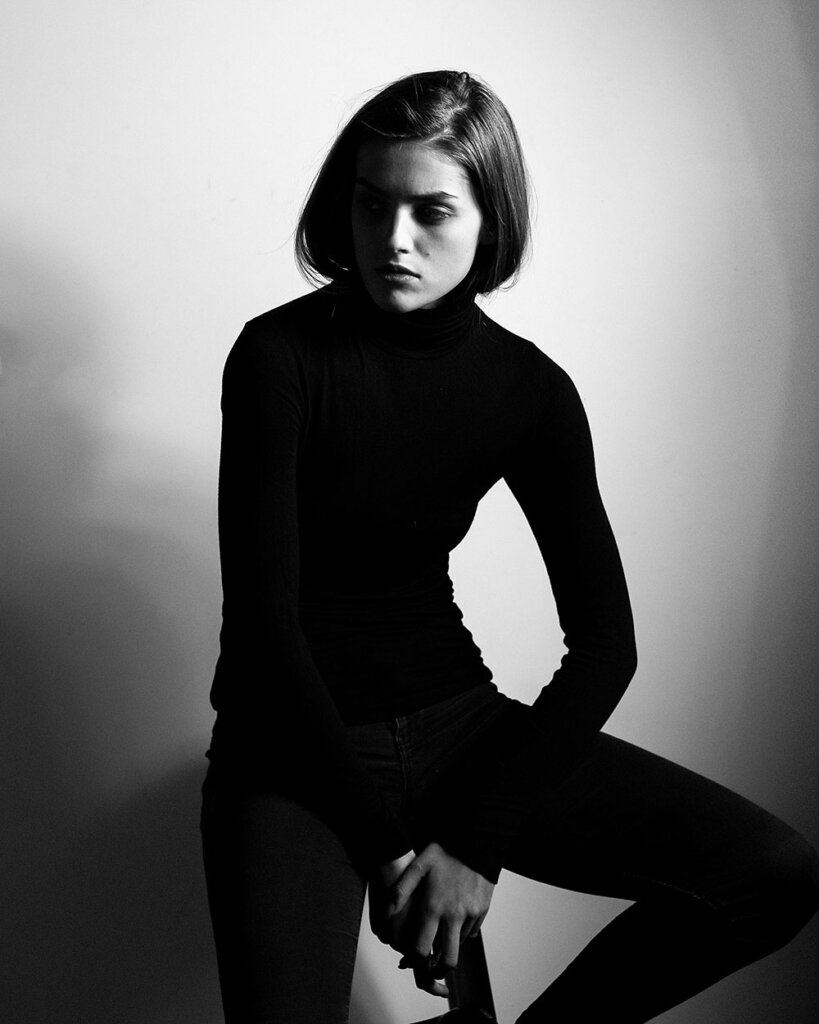 I often look for inspiration in the work of Irving Penn, Guy Bourdin, Miles Aldridge, Helmut Newton, Paolo Roversi, Edward Weston, and David Bailey. Each photographer has a different aspect in their vision that draws my attention.
I have used nearly every format there is under the sun. For the first 6 years i shot exclusively on film, 35mm, 6x7cm, 5x7in. My first digital camera was Canon EOS D60, but that stayed in the closet for most of the time, as i was still attached to and more familiar with working on film. However this was the camera I still miss for the richness of tone and color response. This was also very important in converting these images to black and white. I sold my EOS D60, was without a digital camera for a while and then bought myself a brand new kit of Canon EOS 40D. However good this new camera was, the tonal response was lacking for me so I found a way to exchange it for the original 5D. I loved that camera. It gave me boatloads of detail and similar tonality as my beloved D60. I missed it for a very long time after I upgraded it for a 5D MK2. This camera was really good, detailed, had great ISO sensitivity, but the image was cold and unfriendly. Still i got used to it and used it for a few years before I sold it and bought myself an used Phase One medium format system. Gosh, I loved that CCD sensor, especially for black and white. That richness in tones was something I had never experienced. However it was too cumbersome for location work and I sold it. In 2014 i bought myself a Fuji XE-1 and was using this as a second camera, but after I sold my Canon system I used it more and more besides the Phase One. Now I am shooting Fuji only, using a XE-2 body, 35mm 1.4, 14mm 2.8 and a few vintage lenses. I love the fact that the body is so small and the viewfinder is on the edge, so it keeps my whole face free to interact with my subject through my facial expressions at all times. Also the 16 megapixels is plenty for me as I find I get better quality and similar detail out of it as I did from my 5D Mark 2. Long story short I believe light is everything in photography and as long as you can read and use light, it is of lesser importance what camera you are using.