If a random stranger were to come up to you out of the blue and ask you to take your portrait, how would you react? What questions would you have? How would you react? Indeed, developing a rapport of trust with a portrait subject is tough to do and almost never simple. But for most photographers out there, breaking the ice is the hardest thing to do when you're getting into portraiture. Indeed, it's why so many people instead just focus on shooting landscapes. But what most people don't realize is a very basic fundamental skill that we don't realize due to our internalized fear of one another. At its core, developing trust in someone just takes communication; and effective communication.
Before you continue reading this article, I want you to take a moment and consider where you are as a photographer. Are you wanting to get serious about this? Do you just want to dabble? How are your people skills?
Because portraiture is all about people skills and more about communicating your ideas to people effectively vs actually knowing how to press a shutter.
Come Up with Ideas; Creative Ones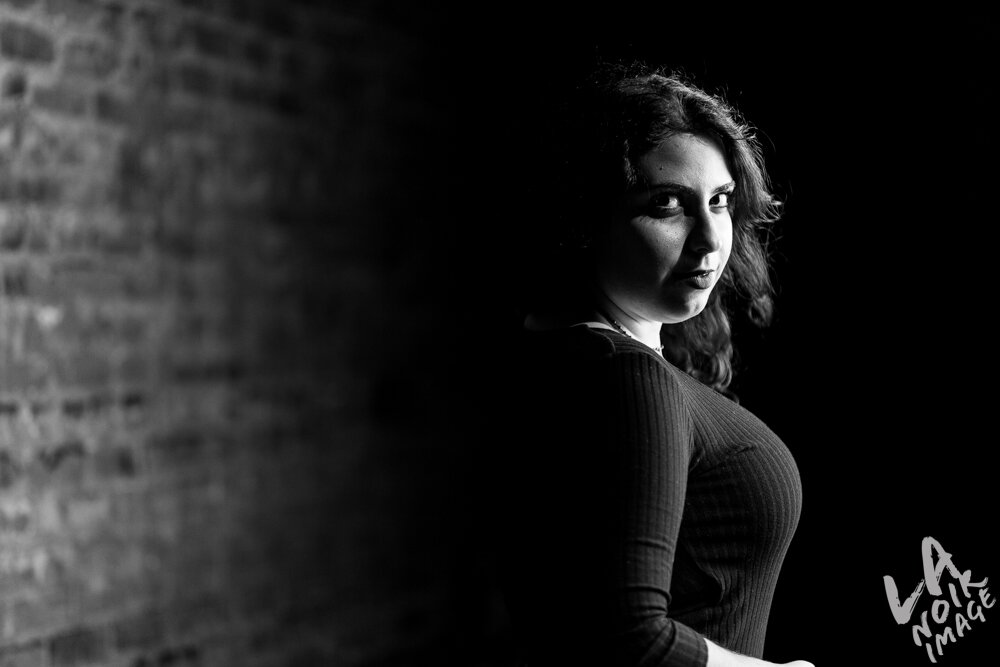 Where a lot of portrait photographers end up failing at first is saying that they want to shoot portraits and then not realizing that it's a full creative and collaborative process. If you don't tell the model what to do, they're not going to naturally know. To that end, you have to create and concept ideas. It's a process of working with another person and communicating with them the ideas that you've got in mind.
Some of us tend to call this a creative vision.
So where can you get these ideas? Lots of photographers use Pinterest boards, others prefer Flickr Galleries, 500px favorites, Flipboard magazines, etc. You can go ahead and explain the ideas, but when you show someone what you've got in mind, they have a better idea of your intentions overall.
For a viral photo series that I recently did, I drew out my concepts for the people who participated. Believe it or not, showing someone what you want to do will often work more often than not. It's just truthful, transparent, and it's how someone will understand what you're intending on doing.
Oh yeah: always follow up with the portrait subject and deliver the images to them. You don't need to give them everything, only your best selections. The reason: tell them that you're very particular about how the images that you give to people portray who you are as a photographer.
Explain Where You're Coming From

It's a sad fact of life that us portrait photographers aren't always looked at in such high regards. Part of this has to do with the actions of a few individuals (cough, Terry Richardson, cough). So during your initial conversations, you should absolutely explain to the person where you're coming from and why you want to photograph them. Lots of us start out with friends that tend to have 100% trust in us to begin with. Indeed, you can also try to work with aspiring models that are just as serious about this as you are. But no matter what, always remember to carry yourself with 100% professionalism at all times when you do this type of work.
When you go about creating this whole pitch, think about the following parts of your pitch: Who, What, When, Where, How and Why. Here's how this applies:
Who are you?

Who is the person that you want to photograph?

What makes them a great candidate to be in front of your lens?

Why are they worth your time?

Why are you worth their time?

When would you want to do this?

Where would you want to do this? Sometimes going to their apartment or place can be advantageous because you can work with their entire wardrobe.
These are just a few questions to keep in mind, but you can easily see how this all applies and makes complete sense overall.
Don't Let "No" Stop You from Getting a Portrait (Within Reason)

If someone says "no" when it comes to shooting portraits at first, they're most likely very nervous. But that can be fixed with just some calm explanations. If they say "no" again, then let it go. But don't let that discourage you. A million people have declined to be my portrait subjects but if I ever let that stop me then I wouldn't have become the portrait specialist that I am today.
After you've shot a number of portraits and you've got a portfolio of work under your name, you can possibly approach them again and see if they'll change their mind. Chances are that they might. If they don't, then again don't let it get you down. Just move on.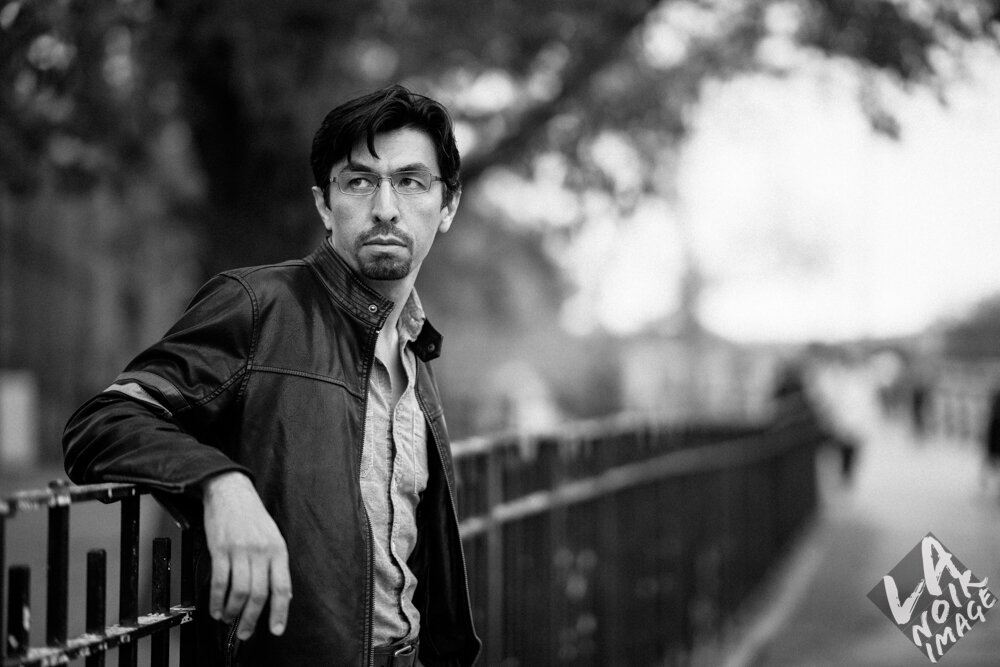 Will rejection hurt? At first yes, but you'll get used to it. You don't build a portrait business through continued successes: it's the failures and your ability to analyze what you did wrong, adapt, and keep pushing ahead that will define you as a photographer.
This goes for hobbyists and professionals alike.
Keep Shooting, Keep Talking With People And Photographing a Variety of People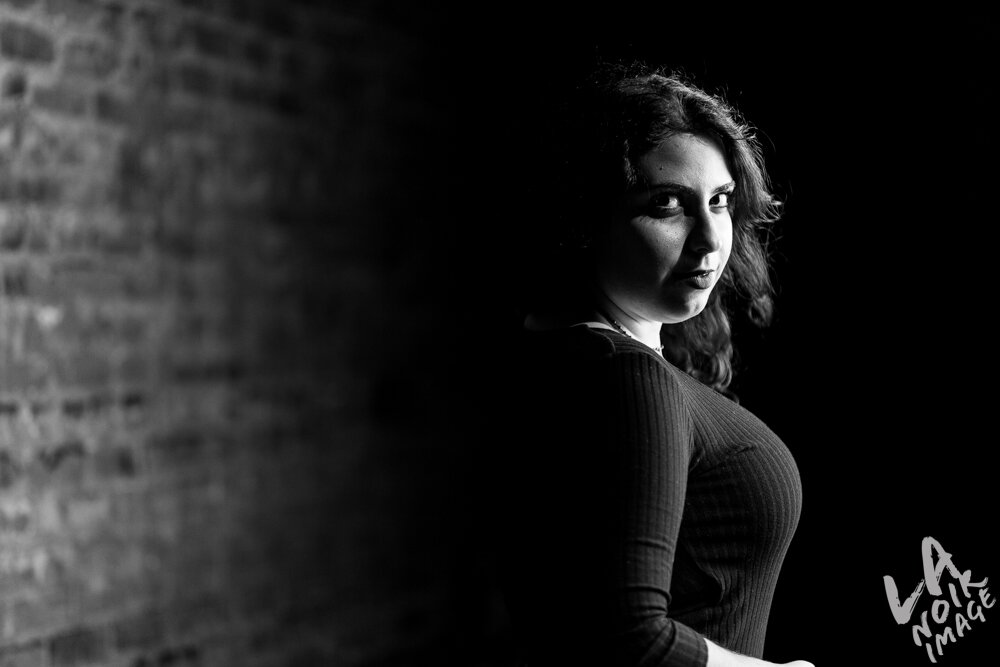 Once you've done your first shoot there is a big change that you'll come out hating it. If you truly don't feel like you're doing a great job, then you can give up and move on knowing that you gave it a solid try. But it doesn't hurt to shadow someone as a photographer either in order to learn from them. Just keep at it and you'll see just how simple it is and how much of it is actually all about psychology overall.
When you're done with your shoot, also note that the image creation process doesn't stop when the camera shutter recocks itself. You have the option of using editing to create a better photo overall that you'll really, really love and that others will digg too. Sometimes it just comes to realizing that you're also probably a better photo editor than you are a photographer. Either way, know that portraiture is a very collaborative and interpersonal experience overall.