Last Updated on 09/01/2016 by Chris Gampat
Dearest Subscribers and Guests,
Years ago, Street Photography wasn't possible. Photography was something that was very cookie cutter–it required a long exposure time, a tripod, a studio, etc. Colloquial photography was very proper, carefully planned, and didn't allow for much in the way of candid captures. But when 35mm film was developed, professionals gawked at it while consumers were able to capture candid moments of their every day lives in the streets for the first time. Years later, it would become truly serious in the hands of some of the world's first photojournalists–then continue to solidify itself during the Great Wars. This process of documenting every day life would continue for many years and become a trend.
Documenting the human condition would become something that captivated editors, gallery owners, the wealthy, and the artistically inclined. Today, we study the work of many of these great street photographers. Their images continue to influence and inspire people who pick up a camera and want to become the new Cartier-Bresson.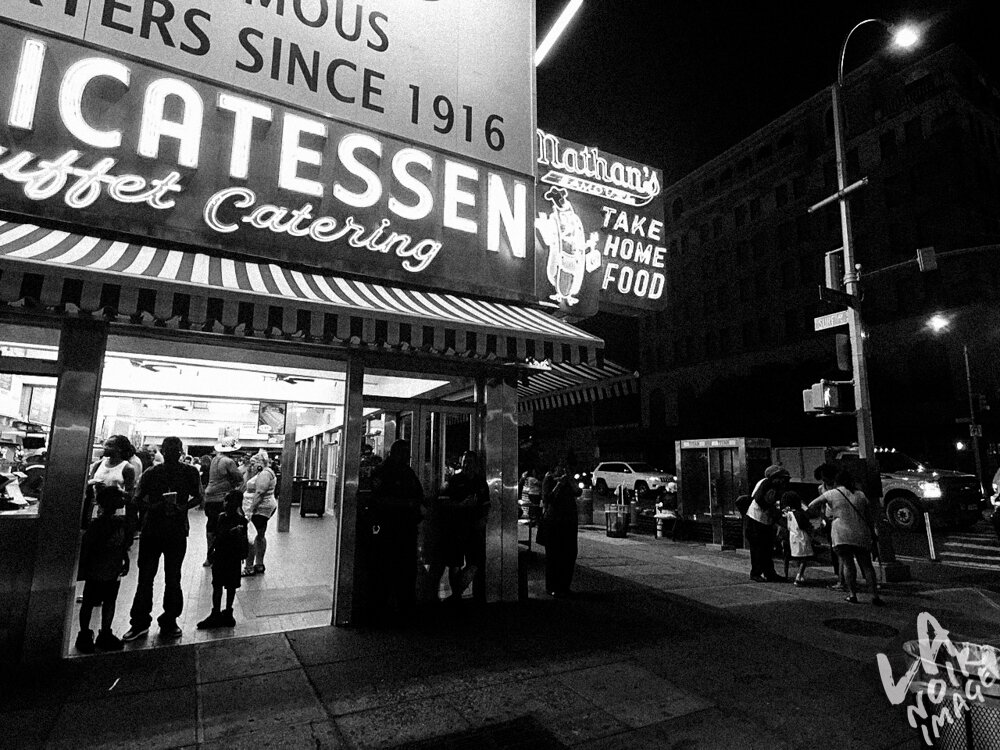 Yet at the same time, the medium has run into both political and social issues. In some countries, street photography is under major scrutiny despite being widely accepted as an artistic format. With everyone having a solid camera in their pocket these days, it's simple for anyone to realize their potential to become a photographer. Indeed, some of the best Street Photography these days is done with mobile phones.
This month, we'll be exploring the work of many artists who call themselves street photographers. We'll lay out some history, mix in some analog, add a dash of tutorials, and find ways to keep you inspired while being different from every other publication out there. At the core, we're going to stick to the black and white roots that photography came from.
It is my genuine pleasure to welcome you to the latest and greatest stage of the Phoblographer LLC: La Noir Image–the inspiring documentation of the monochrome lifestyle. Nearly a year after getting started, the website has evolved from a Tumblr, into a concept to become an app, and now into a website where photography content is kneaded, fermented and carefully baked just right for the advanced photographer to consume. We promise to scour the web in search of photographers and work that you won't be able to find anywhere else.

La Noir Image will showcase monthly themes: and this month is all about street photography. The Supernatural, which will be the theme of next month's content, is already being worked on by the staff here.
I've recruited a staff with a variety of backgrounds and experience to add appeal for everyone. The result will be a website where you will truly find something for you each month.
While you're here, I encourage you to spend some time in the forums, start conversations and engage with others in mentally stimulating discussions. Also, to ensure that the site grows, please do tell your friends all about La Noir Image. We'd be happy to listen to and address your direct feedback.
Thanks a lot folks, and please enjoy the show.
Sincerely,
Chris Gampat
Editor in Chief/Publisher