Last Updated on 03/22/2017 by Chris Gampat
Documentary photography could be called the purest form of photography in today's world. It is not about fancy and expensive lighting setups, nor hours of photoshop wizardry – no, documentary photography and the photographers who capture that are all about the basics. Capturing a scene, a moment, an emotion and sharing that with their viewers.
Documentary photographers don't need the fanciest cameras with the most cutting-edge new features. But what they do need, is easy access to essential camera features, being able to change settings quickly and without hassle as a moment develops in front of them. Not all cameras fit that criterion, and so today we will be taking a look at five recently released cameras that we feel the documentary photographer could not only use but enjoy and maybe even love.
Fujifilm GFX-50s
Since the dawn of the digital age, medium format has not been the best friend to the documentary photographer with most cameras being big, bulky pieces of gear that are much more suited to a studio environment than an 'out in the world' documentary one. While some photographers have used medium format, that has now all changed with the introduction of Fujifilm's mirrorless GFX 50s.
Not only is this camera medium format, but it is still roughly the same size as a full frame DSLR, meaning documentary photographers can now carry a medium format system around with them. This will allow documentary shooters to get higher quality imagery that every before while they are out documenting the happenings of the world. This is not a feature of this camera that should be ignored, it is one of its most important aspects.
Beyond its size and weight, the GFX 50s continues in Fujifilm's fine tradition of making essential camera features quickly to access through physical dials and controls that are reminiscent of vintage film cameras. There will be no digging through menus on the GFX 50s while the moment unfolds and then dissipates in front of you, instead you can easily turn one of the many dials on the camera to quickly change the camera's shutter speed, aperture, or ISO.
This is a medium format camera that will not get in your way as a documentary shooter, and that is why we have included it on this list.
Canon 5D Mark IV
Mirrorless and Medium Format are not for everyone, nor are they within every budget. If you are still a fan of the classic full frame DSLR than there is no better option for documentary style work than the new Canon EOS 5D Mark IV.
The 5D series has been a staple for professional wedding, portrait, and documentary photographers since its inception. The latest member of the family, the 5D Mark IV does not change this at all, and in fact, restores the 5D series to its proper place as one of the best workhorse camera series on the market.
The 5D has quick access to changing essential camera features like shutter speed, aperture, and ISO through its control wheels. Its high ISO performance is great, and its dynamic range means you have the latitude you need in post to show the image as you intended.
This camera can also take a beating, which can be a hazard of the documentary photographers job, so having a camera in hand that you know can survive through hell and back can give a documentary shooter some peace of mind.
Panasonic GH5
There are many reasons that micro four thirds cameras have started to become more common in documentary circles that in years past, and a big part of that has been the introduction of video into the repertoire of many documentary shooters. Panasonic, more so than Olympus, has been at the forefront of these hybrid stills/video cameras and their latest offering, the GH5 doesn't disappoint.
Offering an interchangeable lens camera, with quality Leica-branded lenses, and the ability to record very high-quality 4K video makes this camera a serious choice for anyone who shoots video or is looking to add more video work to their portfolio.
But let's not act as if the stills capability on the GH5 take a back seat at all either. Though it is true that at higher ISO levels the smaller micro four thirds sensor will give more noise than some of these other options, overall the still image quality out of these cameras is still more than good enough for most documentary shooters.
Ricoh GR II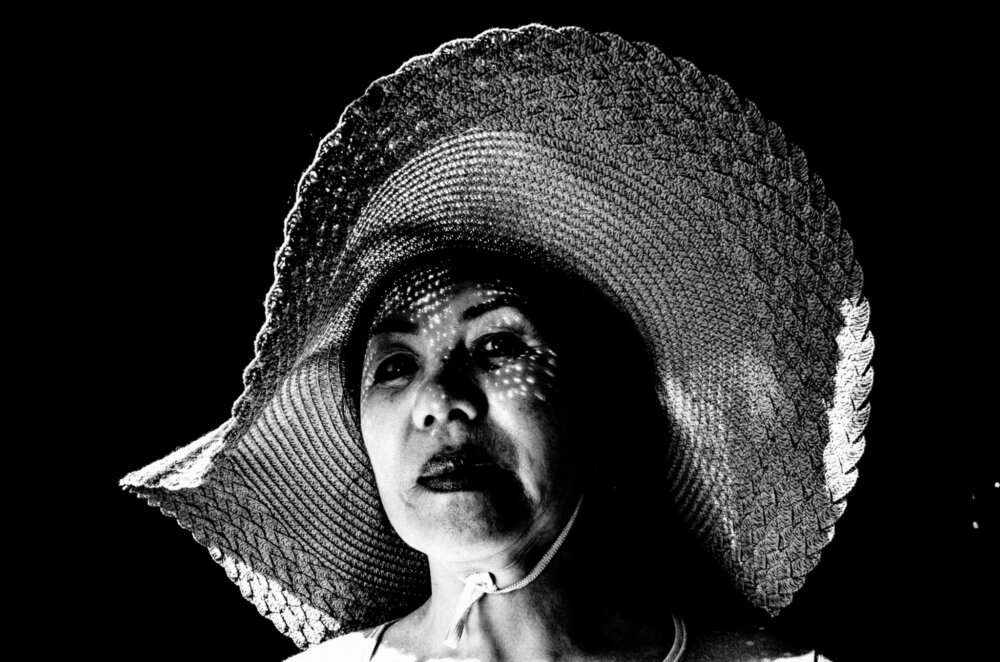 Compact cameras are a favorite weapon of choice for documentary photographers as it gives them the ability to capture an image of anything, anywhere, anytime. One of the very popular model choices for photographers of this genre has been the Ricoh GR series of cameras and the Ricoh GR II is no exception.
It features a 16MP sensor, with a 28mm full frame equivalent field of view. The camera is built like a tank with its magnesium alloy body and when powered off can easily fit into a pocket – making it very easy to be ready to capture an image at a moments notice.
The addition of WiFi to the GR series in the GR II means that now images can be shared through your mobile phone to social media or wire services moments after being taken. This is a great tool for documentary photographers who enjoy sharing their images without hassle.
Fujifilm X100F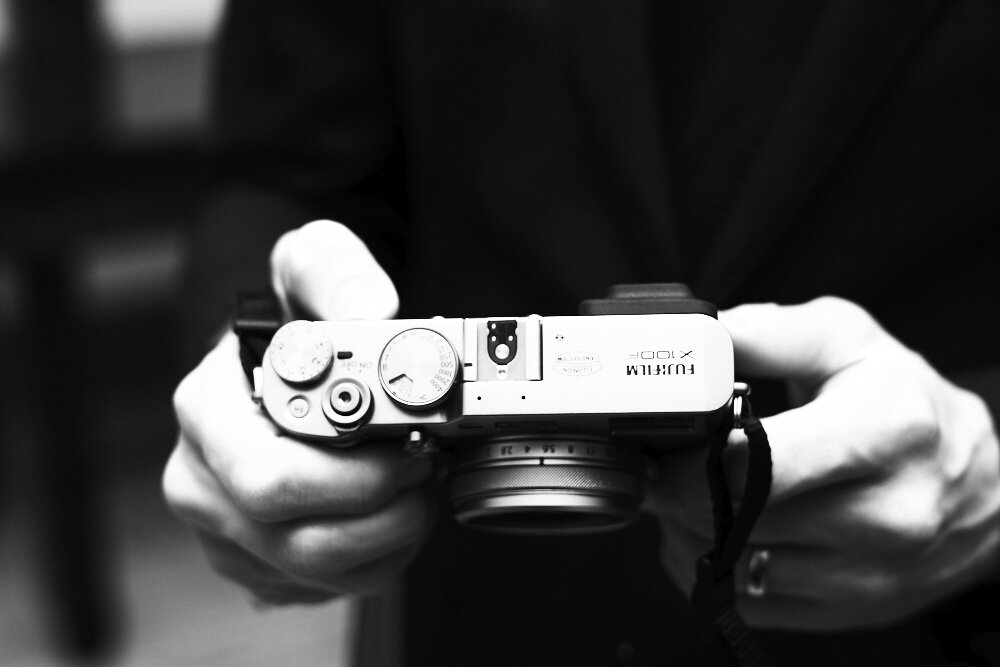 Along with the GR series noted above, a very popular choice for documentary photographers looking for a compact travel solution has been the Fujifilm X100 series. These camera are small, compact, and offer an incredible range of features, including that analog look and feel that Fujifilm has become known for. Thair latest offering, the X100F is no exception.
The fixed 23mm lens on the X100F offers a standard 35mm full frame equivalent field of view, making it ideal for environmental imagery and is a favorite tool of documentary street photographers. Additionally, the solid build quality and compact size makes this ideal for a coat pocket or backpack compartment.
Fujifilm's X100F also features the company's latest 24MP X-Trans III sensor with its incredible image quality and the amazing Acros film simulation that fans of black and white have been dreaming about since it was introduced on the X-Pro2. The X100F is also easily converted with some lens adapters that Fujifilm sells to expand the imaging capability of the camera even more.
So there you have it, five incredible brand new options for documentary photographers to consider when they are looking at upgrading their kits. Any of the above cameras would make a tremendous tool for any documentary photographer.